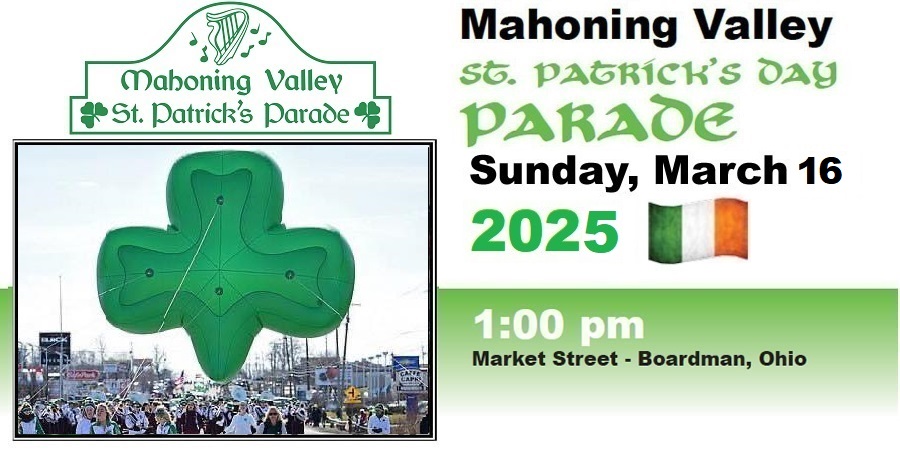 The 2017 Grand Marshal is Edward J. Reese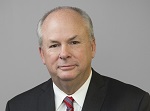 This years Grand Marshal Ed Reese has been a long time supporter of the St. Patrick's Day Parade and Irish organizations. In 1999 he was honored by the AOH as Irishman of the Year and in 2008 he and his wife Diane were Co-Lord Mayor's of Kilkenny for support of the parade. Ed is the son of the late Ralph and J. Irene Reese. His siblings are Mary Ann (Reese) Huzicka and brothers Ralph and Jim. Ed attended St. Christine School where he was recognized as Distinguished Alumnus in 2007 and he graduated from Cardinal Mooney High School where he was Alumni of the Year in 2010. Ed and his family are very active members and generous supporters of St. Christine Church

He attended Youngstown State University then transferred to Bowling Green State University to earn his degree in Gerontology. In 1994 Ed served as President of the YSU Penguin Club and in February he was honored by YSU as the Penguin of the Year.

Ed and his wife Diane started EDM Management, Inc. in 1998 where Ed serves as CEO and Diane as president. EDMis a management company for numerous Reese businesses. EDM provides comprehensive management and consulting services to various Reese affiliated clients, including Briarfield Health Care Centers and Creekside Fitness and Health Center. The companies have more than 500 local employees.

In addition to his work serving the elder population of our communities, Reese committed himself to public services as a Mahoning County Commissioner for three terms. His first term was from January 1995 to December 1998, during which time he served as president in 1996.

In August 1999, he was appointed commissioner again to fill an unexpired, vacant position until January 2001, when he was re-elected and served until January 2005. During that term, he served as president in 2002, 2003 and 2004.

Ed and Diane have been married for 28 years and have three children, Eddie, Danny, and McKenzie, and a grandson. Eddie is Director of Business Development for EDM after graduating from The College of Wooster where he was an All-American in baseball and obtained a Masters in Finance from Case Western University. Danny is the Administrative Assistant to the YSU men's basketball staff after playing at YSU for two years before graduating from The College of Wooster where he played baseball. He earned a Master in Business Management from The University of Notre Dame. McKenzie is currently a sophomore at The College of Wooster majoring in Communication studies and playing volleyball.

Congratulations Ed, the honor of Grand Marshal is well deserved.


Lord Mayor of Kilkenny - Kevin McGuire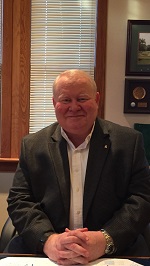 Kevin McGuire was born and raised on the North side of Youngstown. He is an Ursuline High School graduate and a graduate of Youngstown State University. Mr. McGuire has been in the home health care industry for over 30 years. He has worked for Foley Medical and Family Home Medical locally and Health Infusion and Coram Health Care on a national level. Mr. McGuire along with Dale Damioli founded Mahoning Valley InfusionCare, Inc in 1995. Services were expanded to include home health care in 1996 which prompted the company name to be changed to mvi HomeCare inc. mvi HospiceCare was added in 1998. Ed Reese and EDM management Inc became a minority partner in the company in 2012. mvi Homecare is the premiere provider of home health care services in northeast Ohio, providing home health, hospice, infusion therapy and pharmacy services to patients, families and referral sources in the Valley.

Mr. McGuire is a life time member of the YSU Alumni Association and the YSU Penguin Club. Mr. McGuire has served as the President of the Ursuline High School Athletic Booster Club for the past 20 years and is a member of the Ursuline High School Hall of Fame as a contributor. He has also served as a member of the Ursuline High School Athletic Council and has been a contributor to the Ursuline High School Capital Campaign.

Mr. McGuire has been a member of The Youngstown Country Club for over 20 years, serving as a long time Board of Trustee member and is the immediate past president of The Youngstown Country Club.

Mr. McGuire resides in Liberty Township and is married to Kathleen (Brahney) McGuire and has four children, Patrick (Colleen), James, Caitlin and Sean. They also have two beautiful grand children, Maeve Elizabeth McGuire and Owen Patrick McGuire. Kevin and Kathy as well as mvi HomeCare are proud to be long time sponsors of the Mahoning Valley St. Patrick's Day Parade.


Ockerman Award - Bob Hankey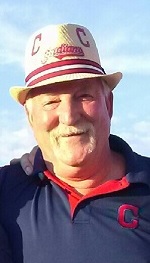 The parade committee is grateful for Bob's service to this community event.

Bob Hankey has been a marshal with the St. Patrick's Day Parade since 1990. He began as a marshal with Mahoning County Gaelic Society under Head Marshal Bill Ockerman for whom the award is named. Bob has been a faithful member of our marshal group and has never missed a parade since he began. He says he has enjoyed every year that he has been involved, even in the most inclement weather, and looks forward to marshalling the Parade for years to come.

Bob and his wife Barbara have 5 children, Candis and Adam, Kenny, Patrick and Scott. They are grandparents to David, Taylor, Destiny, Austin, Caryn and TJ. The couple have one great-granddaughter, Hadlee. The ENTIRE Hankey Family participates in the Parade.

Congratulations to Bob and his family for always being part of parade day.


Cleary Award - Sharon Sabatka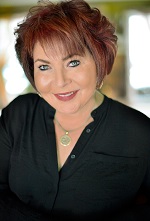 Sharon was born in Youngstown to Bessie and Steven Spangle. Her siblings include Joyce Kale - Pesta and Richard (deceased). She attended St. Edward's Grade School and graduated from Ursuline High School her senior year. She received her BFA from Youngstown State University. She has two sons Devin and Anthony to her late husband Frank Sabatka, Jr.
Her contributions to the Irish community began with dance lessons at the Theresa Burke School of Irish Step Dancing and continued with The Gathering of the Irish Clans, the Ladies of the Ancient Order of Hibernians (Irish Woman of the Year 1996) and numerous years as Secretary of the Mahoning Valley St. Patrick's Parade.
Sharon currently serves as Enforcement Supervisor at MCCSEA. She is a member of Teamsters Local 377 and St. Christine Parish.
Though a reluctant recipient of this award, Sharon has worked tirelessly on the parade committee and is well deserving of this honor. Thank you Sharon for all you do, there is still much more work to be done!