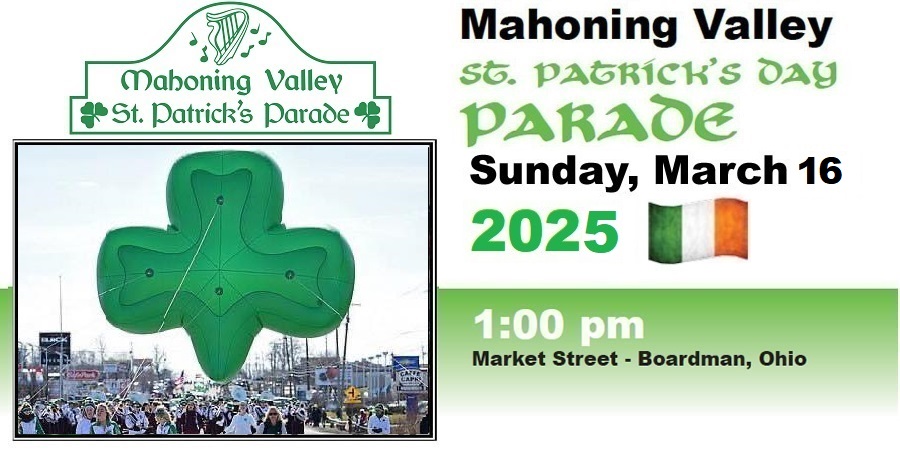 The 2018 Grand Marshal is Pete Gabrial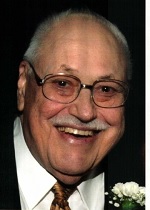 Pete was born February 13, 1938 in New York City. After many moves the family settled in Sunbury. Pennsylvania. Pete attended high school there and enlisted in the Air Force where his assignments to him to the Azores and he became involved with broadcast radio transferring for the Air Police to Armed Forces Radio and TV.

His civilian broadcast career began at WMLP in Milton, Pennsylvania. There, he met and married his wife Sandy. They are the parents of daughter Wynne Coleman (Steve) and grandchildren Gabby and Catie who reside in Albuquerque, New Mexico. Son Dave (Missy) who reside in Canal Fulton, Ohio and daughter Lori McGlone (Mike) and grandchildren Jack, Maggie and Michael who reside in Boardman.

Pete's civilian radio career was nomadic and he worked at stations in Milton, Berwick, Selinsgrove, Bloomsburg, Sunbury, Harrisburg and Scranton, Pennsylvania. He also worked in Columbus, Ohio and Kansas City before settling in Youngstown at WKBN in March of 1978.

Pete began the St. Patrick's Day Parade on his morning broadcast January 25, 1979. He and News Director John Nagy lamented on air that the valley had no St. Patrick's Day Parade. Pete put out the call on air "Well there is a parade now, even if I'm the only one to march down the street on March 17th. If anyone listening would like to march with me call right now". The first call came from Gold Cross offering he and his family a limo. The family again will be riding in the parade in a Gold Cross Limo for the 40th anniversary. The next entry was the Chaney High School Marching Band, Pete knew he had a parade!

It was a sunny morning on Saturday, March 17, 1979. The parade began at West Federal Street and Belmont Avenue. The parade had 1,000 marchers and 5,000 spectators to view "The Wearin' of the Green". The owners of 570 WKBN, J.D. and Bud Williamson and the staff helped serve green pizza at the reviewing stand.

Early parade supporters included Tim Mulholland, Bob Pushay, Joyce Kale-Pesta, Judge Leskovansky, Sadie Hoagland, Mike McCullion and Lyle Williams. They helped to incorporate the parade and lay the groundwork for the current parade.

Pete retired from the parade as president in 1994 and from radio in 2005. He is proud of his family, the great people he worked with and the many friends he and Sandy hold dear. He is honored to be Grand Marshal for the parade's 40th Anniversary. Congratulations Pete!


Lord Mayor of Kilkenny - Wally Dunne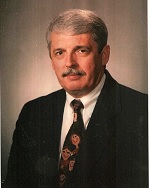 The parade committee would like to thank Wally Dunne for his service as past president of the St. Patrick's Parade. His contributions were many.

Wally is a life-long devotee of Catholic education. He attended St. Patrick Elementary School in Youngstown and Cardinal Mooney High School. After graduation from John Carroll University in 1965, he served the Youngstown Diocese in many capacities for 50 years. He taught at the elementary and high school levels and became an administrator for K-12. He also served as Assistant Superintendent, Director of Government Programs, Scholarship Committee Chairman and currently serves as a consultant to the Office of Catholic Schools.

Dunne speaks at national conferences mainly about school security, and has authored numerous article. He served as Principal at St. John from 1989-1992 and was President of the Board of Governors for St. John Independent Catholic High School from 1991-1993. His association with St. John developed into a lifetime commitment to the school and he continues to advocate for St. John in various consulting capacities.

Wally resides in Conneaut, Ohio. His beloved wife Jule Ann, departed this life for Tir na NoG in May of 2016. They celebrated their 50th wedding anniversary in 2015. Jule was a great supporter of the parade and is missed by all. They have four children, Shannon Ruth Dunne-Gamble (Greg), Molly Patrice Dunne-Binder (Steve), Bridget LeEtta Dunne-Pauly (Herb) and Timothy Wallace Dunne (Dana). There are seven grandchildren.

Wally returns every year to attend the parade, but this year we are honored to have him serve as Lord Mayor of Kilkenny. Congratulations Wally, have a great parade!


Ockerman Award - Bob Pushay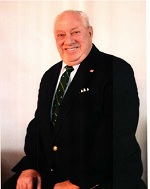 Bob Pushay's history with the Mahoning Valley St. Patrick's Parade began in 1979. As a member of the Mahoning Valley Gaelic Society he was part of the original committee that helped with the parade's inception. He was skeptical that 570 WKBN's "Morning Mayor" Pete Gabriel would be able to organize a parade so quickly. He gladly stepped up and was co-chair of the parade for 10 years.

Bob served 3 terms as president of the Mahoning Valley Gaelic Society where he was honored as Gael of the Year. Under his leadership, the Gaelic Society began hosting Gaelic Day and local Feis' for Irish Step Dancing competitions. He is also a former member of AOH Division 7.

In 1989 Bob founded Andrews Metal Products, a steel fabricator in Youngstown which made products for the highway industry. He also worked for Erie Railroad for 20 years. He served as an officer for the Ohio Contractors Association, the American Society of Highway Engineers, National Precast Concrete Association and the Northern Ohio Service Directors Association where he was vendor of the year in 1995.

Bob and his wife Fran have been married for 52 years. They are the parents of Bob who resides in Columbus; Kevin and wife Bobbie who reside in Poland with children Kelsie, Kara and Madison; and daughter Michele (Bill) Joyce with children Jacob and Hallie in New Springfield.

Bob is honored to receive the Ockerman Award, which pays tribute to Bill Ockerman, a founding member of the parade. Bob has fond memories of he and his wife Fran, Kenny Clarke and Bill organizing the marshals to keep the parade moving down the street.

Congratulations Bob, have a great parade!


Cleary Award - Nena Perkins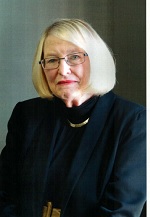 As Community Events Manager for the Youngstown Vindicator, Nena has always been a strong supporter of the parade. We are grateful for her help in promoting the parade. Nena serves as liaison for parade Media Sponsor, The Vindicator.

Nena is a native of Youngstown and graduated from Youngstown State University. She began at the Vindicator in 1986 in retail sales. She has served on the parade committee for the last 12 years.

Thank you, Nena, Have a great parade!