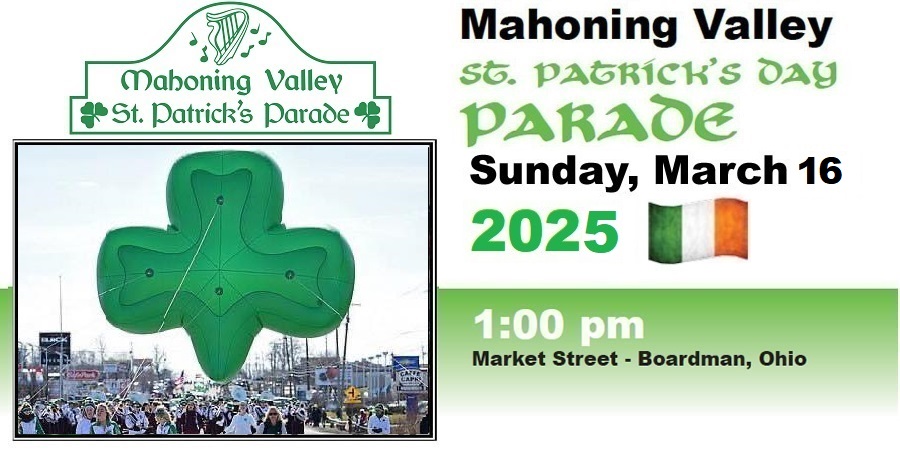 Grand Marshal - Bill Lawson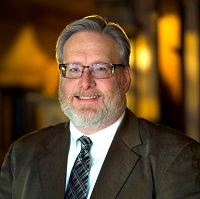 H. William "Bill" Lawson is Executive Director of the Mahoning Valley Historical Society. The MVHS mission is to collect, preserve and teach the history of the people of the Mahoning Valley. The organization operates the Arms Family Museum in the Wick Avenue Historic District next to the campus of Youngstown State University, and the Tyler History Center in downtown Youngstown, from which they offer a broad range of educational programs, exhibits, research opportunities and events that celebrate and expand knowledge of local history. Lawson has worked for the Historical Society for 33 years, and served as Executive Director since 1991.
Lawson is a Mahoning Valley native, and received his primary and secondary education in the Boardman Local Schools. He earned Bachelor of Arts and Master of Arts Degrees in History from YSU. He has researched, written and lectured extensively on the history of the Mahoning Valley.
Lawson is a former board member of the Ohio Museums Association, and a past board member and President of the Ohio Local History Alliance. He is a 15-year member and Past President of the Rotary Club of Youngstown, the area's first service club, and a board member of Youngstown CityScape, a development organization focusing on improvements in the central City.
Lawson and his wife, Joan, a Religious Education Consultant for the Catholic Diocese of Youngstown, live on the City's west side and are active members of St. Patrick Church on Oak Hill Avenue. Together they enjoy traveling, hunting for antiques and collectibles, and maintaining a vintage camper trailer and paddling on Guilford Lake in Columbiana County. He has two children: Meghan E. Lawson, a Licensed Massage Therapist at Spinal Care Chiropractic Center in Columbiana County, and Brian W. Lawson, an Electroencephalography Technician at University Hospitals in Cleveland.

Lord Mayor of Kilkenny - Judge Scott Hunter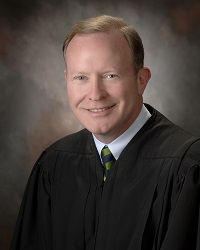 Judge Scott D. Hunter is a lifelong resident of Mahoning County and a graduate of Canfield High School, Youngstown State University, and the University of Cincinnati College of Law.
He has served as Mayor of the City of Canfield and also served as a member of Canfield City Council and as Council President. He began his service as a Mahoning County Area Court Judge with his appointment to the position in July of 1999. He was elected to a full six-year term in the fall of 2000 and reelected in 2006, 2012, and 2018, serving the Area Courts located in Austintown, Boardman, Sebring and Canfield. Currently Judge Hunter serves as the Administrative and Presiding Judge for the Area Courts. He presided over the Misdemeanor Drug Court from April 2001 until April 2014, where he worked to expand it into a successful rehabilitative Court alternative. For his work with the Drug Court, Judge Hunter received the Excellence in Service Award, Volunteer Category from the Mahoning County Alcohol and Drug Addiction Services Board as well as the Hope Has A Home Award from the Neil Kennedy Recovery Clinic.
He has maintained a private law practice for nearly thirty-two years and has been one of the owners of Hunter-Stevens Land Title Agency, Ltd. for over twenty-two years. He currently serves on the Board of Directors of the Mahoning County Agricultural Society and the Canfield Fair Foundation. He previously served as a member of the Board of Directors of United Community Financial Corporation and Home Savings Bank. He is involved in numerous community, church and civic activities and is a member of the Association of Municipal/County Judges of Ohio, the Ohio State Bar Association and the Ohio Land Title Association. He currently serves as Trustee of the Mahoning County Bar Association Foundation.
Most importantly, he is married to the former Michelle Marino, and father to three daughters, Ashley, Emily (Christopher) Hammond and Katie, his step-daughter, Jessica, step-son, Austin, and grandfather to Hunter Mary.
Congratulations Judge Hunter! Thank you for your longtime support of the Mahoning Valley St. Patrick Parade.

Ockerman Award - Kurt Hilderbrand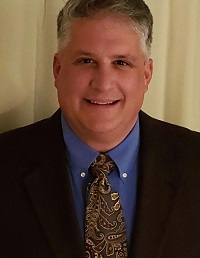 Kurt is the son of Beverly O'Neill Hilderbrand and Robert Hilderbrand and has lived in the Mahoning Valley his entire life. He is a graduate of Poland Seminary High School and a graduate of The Youngstown State University with a degree in Mechanical Engineering.
Kurt is married to Donna Slagle and together they have a son Kent (23) who is also involved as a Parade Marshal.
Kurt is a member of St. James Episcopal Church Boardman where he served as Eucharistic Minister, Reader and served three terms on the Vestry.
Kurt has been involved in the Boy Scouts of America since 1985, he is an Eagle scout, and is currently serving as District Committee member for the Whispering Pines District Great Trail Council. He previously served as Scoutmaster of Troop 80 North Lima, Ohio for 15 years, and was on the board of directors for the Greater Western Reserve Council, BSA. As a scouter he has been awarded the Order of the Arrow Vigil member, Silver Beaver Award, District Award of Merit, Wood Badge and Wood Badge Staffer.
Kurt is employed as Mechanical Project Engineer with Primetals Technologies in Canonsburg, Pa.
Kurt has been a Parade Marshal since 2004. Thank you Kurt for dedication to the parade. You are most deserving of this award, congratulations!